.
---
.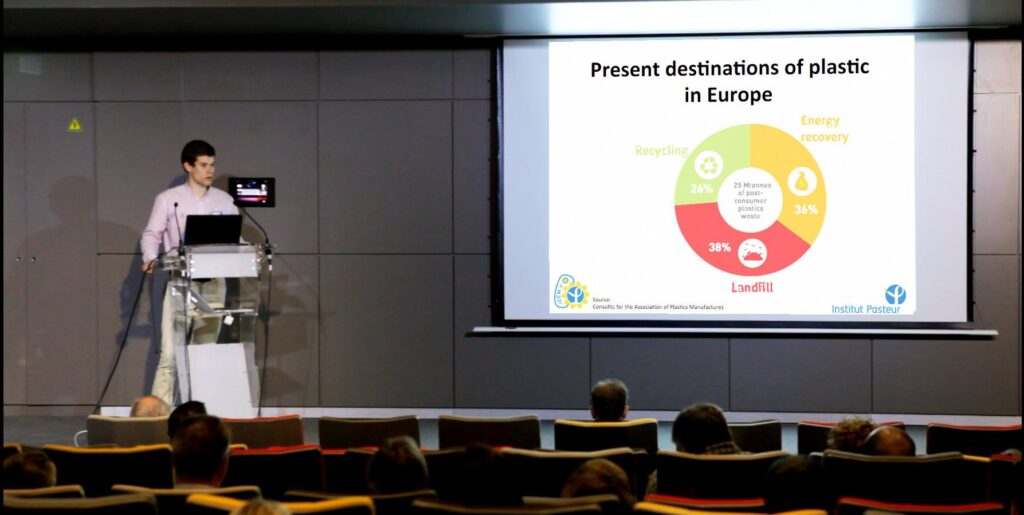 Lucas Krauss Conference
Lucas Krauss presented our project PlastiCure during the ECCO meeting 2015 which have been held at the Institut Pasteur in Paris, France from May 27th to 29th The theme of the ECCO XXXIV was: "European Culture Collections as tools in research and biotechnology".
Watch the video here
---
.